Oíche Chiún (Silent Night)
| | | |
| --- | --- | --- |
| 1. | | Evening Falls... |
| 2. | | Oíche Chiún |
7" Vinyl
| | | |
| --- | --- | --- |
| 1. | | Oíche Chiún |
| 2. | | Orinoco Flow |
7" Vinyl
| | | | |
| --- | --- | --- | --- |
| Japan | 1989 | Warner-Pioneer PRS-2083 | |
Compact Disc
| | | | |
| --- | --- | --- | --- |
| USA | 1992 | Reprise PRO-CD-5851 | b |
| | | |
| --- | --- | --- |
| 1. | | Oíche Chiún |
| 2. | | How Can I Keep From Singing? |
| 3. | | Eclipse |
Compact Disc
| | | | |
| --- | --- | --- | --- |
| Australia | 1992 | east west 4509-91435-2 | c |
Compact Disc
| | | | |
| --- | --- | --- | --- |
| Germany | 2002 | WEA PR 03682 | d |
Notes
Although issued as a promo for Oíche Chiún it appears to be the commercial Evening Falls... single in a special cover.

No front cover and generic back cover.

Cover is labeled ENYA 1 and the disc was given free by Brashs record stores to purchasers of three Enya catalog titles. Apart from the back cover it is identical to the normal commercial release.

The sticker reads "Aus der neuen (From the new) 4 CD collection ONLY TIME"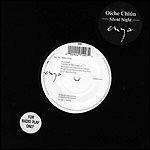 UK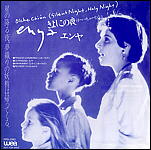 Japan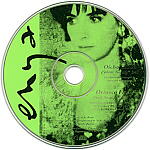 USA CD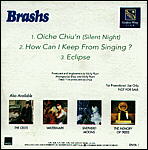 Australia Back Cover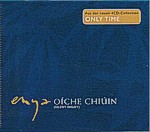 Germany