Shepherd Moons
| | | |
| --- | --- | --- |
| 1. | | Shepherd Moons |
| 2. | | Caribbean Blue |
| 3. | | How Can I Keep From Singing? |
| 4. | | Ebudć |
| 5. | | Angeles |
| 6. | | No Holly For Miss Quinn |
| 7. | | Book Of Days |
| 8. | | Evacuee |
| 9. | | Lothlórien |
| 10. | | Marble Halls |
| 11. | | Afer Ventus |
| 12. | | Smaointe... |
Compact Disc + Cassette
| | | | |
| --- | --- | --- | --- |
| Japan | 1991 | WEA WMC5-450/WMT5-450 | c |
| UK | 1991 | WEA 9031-75572-2/4 | a |
Compact Disc
| | | | |
| --- | --- | --- | --- |
| Japan | 1991 | WEA WMC5-450 | b |
Cassette
| | | |
| --- | --- | --- |
| 1. | | Caribbean Blue |
| 2. | | How Can I Keep From Singing? |
| 3. | | Shepherd Moons |
Compact Disc
| | | | |
| --- | --- | --- | --- |
| Japan | 1991 | WEA SAM 883 | de |
| UK | 1991 | WEA SAM 883 | d |
Notes
Limited edition of 1000 copies in a presentation box containing the CD and cassette with a hardcover book containing the song lyrics and notes by Roma Ryan.

In standard release packaging with a back cover sticker. Disc is stamped Sample Copy.

As note (a) but containing the Japanese editions. Both CD and cassette are stamped "not for sale".

Promotional sampler for the album.

Same as the UK Sampler, with sticker on front cover.

No identifying catalog number. Only labeled as "10/07/91 (CASSETTE) IN HOUSE STUDIO/R H"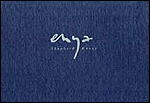 Presentation Box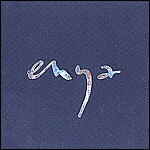 UK Sampler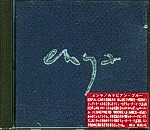 Japan Sampler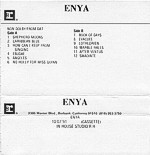 Cassette