2000
A Day Without Rain
| | | |
| --- | --- | --- |
| 1. | | A Day Without Rain |
| 2. | | Wild Child |
| 3. | | Only Time |
| 4. | | Tempus Vernum |
| 5. | | Deora Ar Mo Chroí |
| 6. | | Flora's Secret |
| 7. | | Fallen Embers |
| 8. | | Silver Inches |
| 9. | | Pilgrim |
| 10. | | One By One |
| 11. | | The First Of Autumn |
| 12. | | Lazy Days |
Compact Disc
| | | | |
| --- | --- | --- | --- |
| Argentina | 2000 | WEA 8573-85986-2 | |
| Australia | 2000 | WEA 8573-85986-2 | |
| Brazil | 2000 | WEA 8573-85986-2 | e |
| Canada | 2000 | WEA 8573-85986-2 | |
| France | 2000 | WEA 8573-85986-2 | |
| Germany | 2000 | WEA 8573-85986-2 | |
| Hong Kong | 2000 | WEA 8573-85986-2 | |
| Indonesia | 2000 | WEA 8573-85986-2 | |
| Ireland | 2000 | WEA 8573-85986-2 | |
| Japan | 2000 | WEA WPCR-11000 | ab |
| Malaysia | 2000 | WEA 8573-85986-2 | |
| Mexico | 2000 | WEA 8573-85986-2 | |
| Netherlands | 2000 | WEA 8573-85986-2 | |
| Norway | 2000 | WEA 8573-85986-2 | |
| Poland | 2000 | WEA 8573-85986-2 | |
| Singapore | 2000 | WEA 8573-85986-2 | g |
| South Africa | 2000 | WEA WICD5315 | f |
| Spain | 2000 | WEA 8573-85986-2 | |
| Taiwan | 2000 | WEA 8573-85986-2 | d |
| UK | 2000 | WEA 8573-85986-2 | |
| USA | 2000 | Reprise 9 47426-2 | c |
MiniDisc
Cassette
| | | | |
| --- | --- | --- | --- |
| Indonesia | 2000 | WEA 8573-85986-4 | |
| Malaysia | 2000 | WEA 8573-85986-4 | |
| South Africa | 2000 | WEA ZWIC5315 | f |
| Spain | 2000 | WEA 8573-85986-4 | |
| UK | 2000 | WEA 8573-85986-4 | |
| USA | 2000 | Reprise 9 47426-4 | c |
Notes
The First Of Autumn is replaced by Isobella.

Includes two booklets, one in English and the other in Japanese with translations of the lyrics and an interview with Enya. The first pressing includes two postcards in a white envelope with the Enya logo in blue. The first card carries the message "Merry Christmas and a peaceful New Year. Grá ó Enya" and the second shows a calendar for the first half of 2001. The obi strip is marked "export prohibited".

Does not include The First Of Autumn.

Two versions, one in tri-fold hard cover and one in a box, but both containing the album in a standard jewel case, three art prints, and an extra booklet with English and Chinese lyrics.

Has a distinct break between tracks 4 and 5 rather than the segue found on other releases.

Manufactured and distributed by Gallo Record Co. for WEA.

Also available as a limited edition 24-bit gold CD with the same number.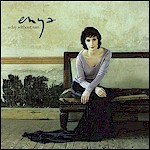 Standard Cover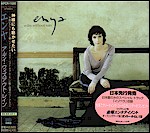 Japan (with OBI)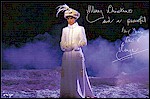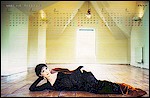 Japan (postcards)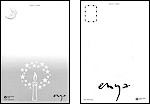 Japan (postcard backs)

Taiwan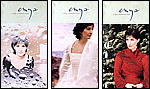 Taiwan Art Prints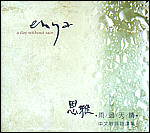 Taiwan Booklet