1995
The Memory Of Trees
| | | |
| --- | --- | --- |
| 1. | | The Memory Of Trees |
| 2. | | Anywhere Is |
| 3. | | Pax Deorum |
| 4. | | Athair Ar Neamh |
| 5. | | From Where I Am |
| 6. | | China Roses |
| 7. | | Hope Has A Place |
| 8. | | Tea-House Moon |
| 9. | | Once You Had Gold |
| 10. | | La Soņadora |
| 11. | | On My Way Home |
Compact Disc
| | | | |
| --- | --- | --- | --- |
| Argentina | 1995 | WEA 0630-12879-2 | |
| Australia | 1995 | WEA 0630-12879-2 | |
| Brazil | 1995 | WEA M63012879-2 | |
| Canada | 1995 | WEA 0630-12879-2 | |
| France | 1995 | WEA 0630-12879-2 | |
| Germany | 1995 | WEA 0630-12879-2 | |
| Hong Kong | 1996 | WEA 0630-12879-2 | c |
| Indonesia | 1996 | WEA 0630-12879-2 | |
| Japan | 1995 | WEA WPCR-550 | bh |
| | 1998 | WEA WPCR-1559 | e |
| | 1999 | WEA WPCR-10093 | bf |
| Korea | 1995 | WEA 0630-12879-2 | |
| Poland | 1995 | WEA 0630-12879-2 | |
| South Africa | 1995 | WEA WICD5218 | g |
| Spain | 1995 | WEA 0630-12879-2 | |
| Taiwan | 1995 | WEA 0630-12879-2 | d |
| UK | 1995 | WEA 0630-12879-2 | |
| USA | 1995 | Reprise 7599 46106 2 | |
| | 1995 | BMG D 110948 | a |
Cassette
| | | | |
| --- | --- | --- | --- |
| France | 1995 | WEA 0630-12879-4 | |
| Hong Kong | 1996 | WEA 0630-12879-4 | c |
| Indonesia | 1996 | WEA 0630-12879-4 | |
| Poland | 1995 | WEA 0630-12879-4 | |
| Spain | 1995 | WEA 0630-12879-4 | |
| UK | 1995 | WEA 0630-12879-4 | |
| USA | 1995 | Reprise 7599 46106 4 | |
| | 1995 | BMG C 110948 | a |
Notes
Record club issue. Identical to the Reprise release, retaining the logo and number, but with an additional BMG number and manufacturing statement on the media and covers.

Includes Oriel Window as a bonus track.

Released in standard format and as a limited edition gold CD.

Gold CD in special packaging. Made by UFOCO under license from WEA International.

Limited edition in paper jacket.

Limited edition gold CD.

Manufactured and distributed by Tusk Music Co.

The Oriel Window bonus track is listed on the obi strip but not on the album back cover.

Original OBI strip.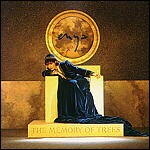 Standard Cover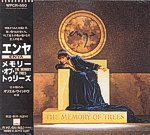 Japan WPCR-550 (i)
(with OBI)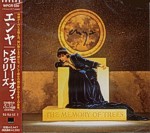 Japan WPCR-550
(with OBI)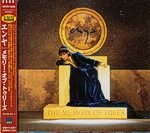 Japan WPCR-10093
(with OBI)