!BASE HREF="http://www2.netdoor.com/~takano/muan/">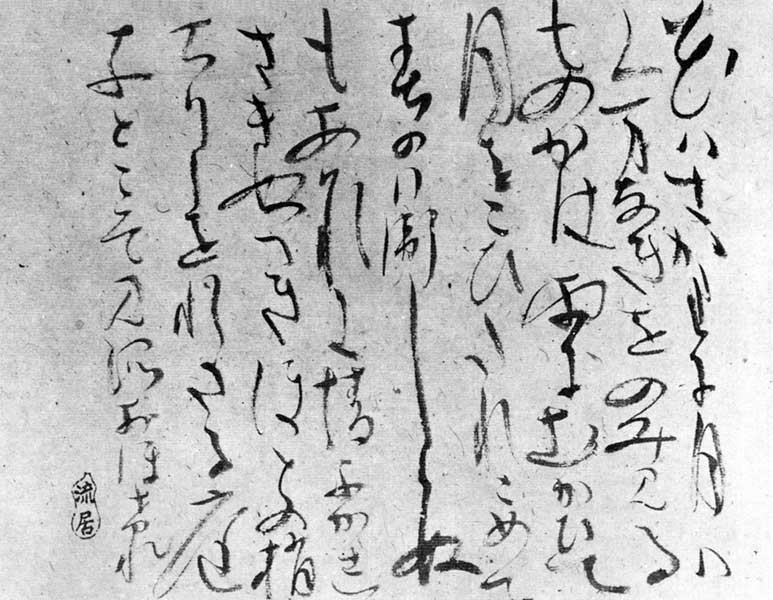 花はさかりに月は くまなきをのみ見る ものかは 雨にむかひて 月をこひ たれこめて
春のゆくへ知らぬ もあはれに情けふかし さきぬべきほどの梢 ちりしをれたる庭
などこそ見所おほけれ
(徒然草より)
from a Japanese classic essay by Kenko Yoshida (priest, poet, 1283-1352)
"Never think the cherry blossoms should be seen in full blooms.
Never think the moon should be seen without cloud.
It's very tasteful if you pray for the moon while it's raining.
Also it's elegant if you can't see the depth of springtime through the drawn blind.
The treetops with cherry buds and the falling petals and drooping flowers in the garden are worth looking at."